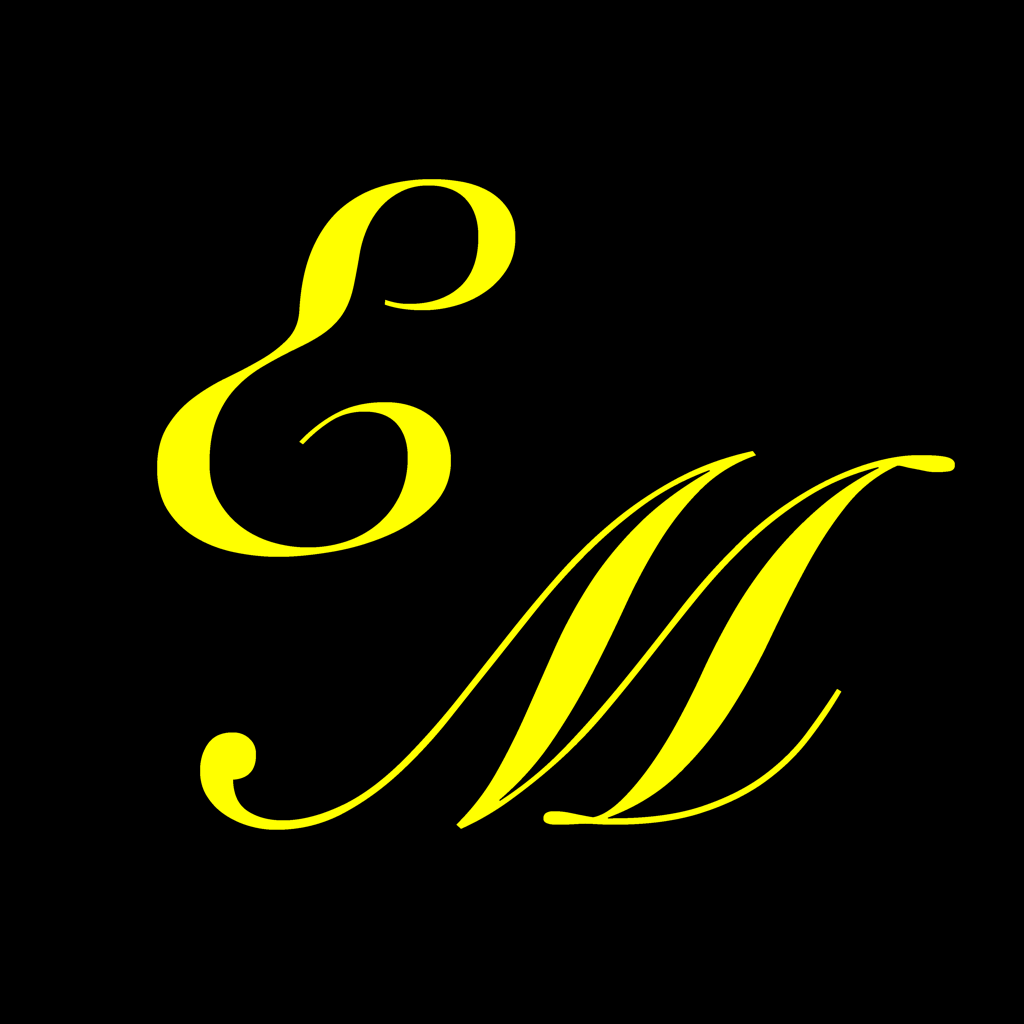 EzoManager
Esoteric watch and calendar.
Activity planning assistant for alternative people.
What makes it special and unique?
What are the advantages?
We will not offend others, there is enough evil everywhere in the world. We will let you evaluate for yourself how other applications are doing or whether the applications you are currently using meet this.
| | | |
| --- | --- | --- |
| | Other | |
| All in one app | ? | ✓ |
| Widget | ? | ✓ |
| Spoken word – no need to read | ? | ✓ |
| Planning with multiple influences | ? | ✓ |
| No ads | ? | ✓ |
| App works without Wi-Fi and mobile data | ? | ✓ |
| No registration | ? | ✓ |
| No monthly fees | ? | ✓ |
| Emphasis on the security of your data | ? | ✓ |
| Updated frequently | ? | ✓ |
| Inspired by user needs | ? | ✓ |
| We do not sell data to a third party | ? | ✓ |
| No access to camera or microphone | ? | ✓ |
30+

years active in esotericism
(seminars, certifications, ...)

1.000+

users
worldwide

17.000+

supported
device models
All essentials in one
Tattva clock according to the exact sunrise in your location with the possibility of planning to your calendar.
Chinese body clock with astronomical noon correction, which may not be the same in your locality throughout the year.
Personal biorhythms according to your date of birth with infinite scroll.
Lunar calendar with general information, recommended activities, name of the lunar day, affected parts of the body, lunar sign, lunar phase, recommended fasting time, etc.
Sun zodiac sign with affected parts of the body and opposite sign.
Solstices and equinoxes, which are important events for many people.
Threatened organs for each calendar month.
We are experienced
Michal Čurgali has been actively involved in esotericism for decades. He started attending the esoteric seminars of Master Edgar Samadhi Tantra in the 1990s, where he received a number of certificates. In addition to certificates from Master Edgar Samadhi Tantra, Michal Čurgali also holds other certificates and is also a certified sports masseur.
How can this be used?
You are not doing well? Tattva clock can advise you on what is appropriate to do when and what is not.
Do you always wake up at the same time in the middle of the night? It may be a health problem related to the currently active part of the body according to the organ clock.
When to strengthen? When to learn? You will find out when it is appropriate to acquire abilities and when to maintain them according to biorhythms.
What to do in the garden? When to collect herbs? The lunar calendar will tell you according to the phase of the Moon.
When to take care of different parts of the body? The application will tell you the endangered organs, what is affected by the Moon and Sun and what is active or regenerating according to the organ clock.
When to focus on your inner world and when to focus on everything around you, you can plan according to the lunar calendar.
When to watch out for scams? When to avoid danger? It is better to be more careful in some tattvas.
You can plan according to the Moon when to lose weight.
The lunar calendar will also tell you when it is easier to gain or lose something.
...and that is not the end of the list.
Planning based on multiple influences
Find the appropriate date and time on your Android phone or tablet, MacBook, iPhone, iPad, Apple Watch or Apple TV.
Accurate calculations
The application calculates the sunrise and sunset according to your
exact location
, which is very important for you to get accurate data. Taking into account time zones and daylight saving is a matter of course.
Spoken word
Listen to the summary during your activities. The application tells you everything important in a moment.
Just click on the speaker and listen
(unfortunately the spoken word is not available on all devices).
It is not just a mobile app
You also get a
widget
that you can put on your home screen to stay informed without having to turn on the app.
Wear OS
,
Apple Watch
,
macOS
and
tvOS
applications are also available.
Clarity at a glance
In the widget you will find a brief summary, on the home screen of the application you will find essential information. Lengthy texts are replaced by
emoticons
for better orientation and clarity.
Colors
will help you with a quick understanding without having to read each text. Zodiac signs are color-coded according to their elements, each tattva has its own color and biorhythms are colored according to their phase.
Battery friendly
We want to be environmentally friendly. We do not want our applications to drain your phone. We are constantly looking for ways to make our applications simple, easy and useful at the same time.
We respect you
All calculations are performed directly on the device,
no internet connection is required
and there is no need to send your personal data anywhere due to the calculations.
Our users constantly inspire us
and we have incorporated a number of comments from them into applications and widgets.
Used worldwide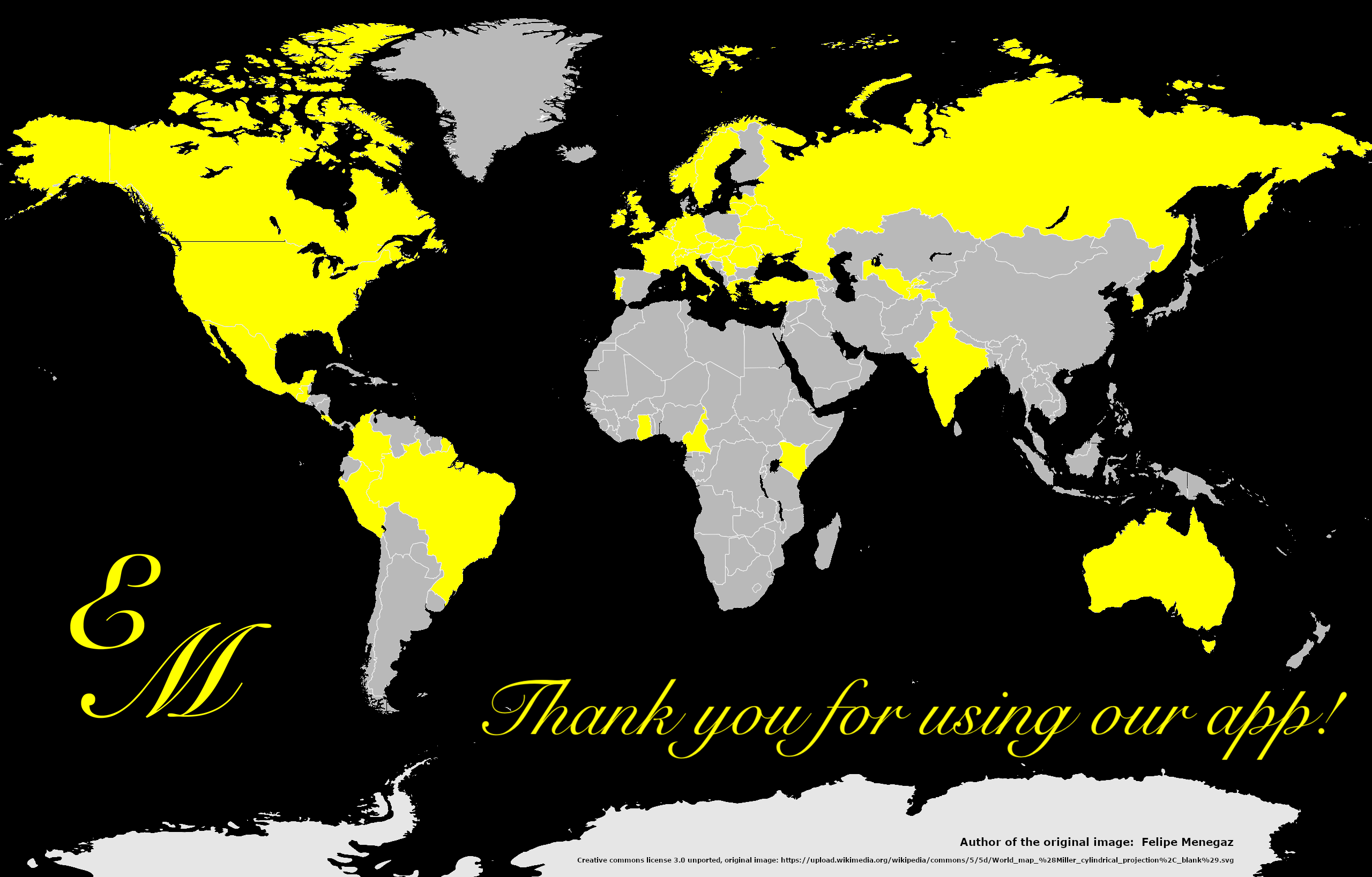 Get started today
Even if you do not buy the application, we wish you to have time on your side. :)